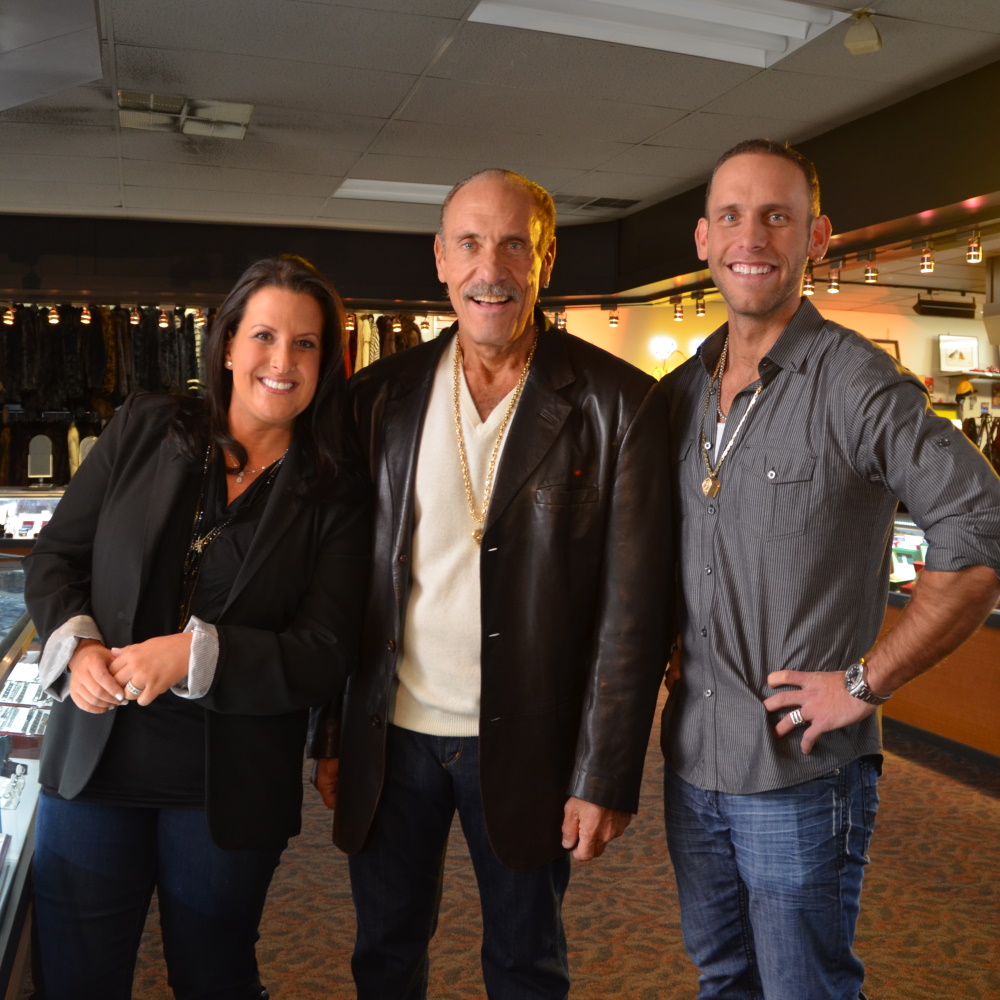 From Detroit's largest pawnshop, Les, Seth, and Ashley Gold brought the family pawnbroking business to viewers for nine seasons on the hit television show, Hardcore Pawn. The series follows the pawn shop's day-to-day operations, focusing on third-generation pawnbroker Les Gold, a self-proclaimed street-level economist known for his hard bargaining and soft heart. The family business also includes son, Seth, and daughter, Ashley.
Every day brings new experiences from customers and their unique items. But one thing is always true. There's never a dull moment with the family and team of more than 45 employees who manage the thriving business located on the famed 8 Mile road in Detroit.
Les and Seth Gold continue to work at American Jewelry and Loan and enjoy meeting fans of the show at their Detroit location. Visit today. Pawn, sell, or buy some unique merchandise.
And, if you're lucky, maybe you'll have the opportunity to negotiate with Les!
Rent Hardcore Pawn episodes from Amazon Prime, iTunes, or YouTube.