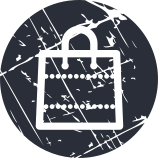 Our Best Shopping Tips
If there's one thing that this past year has taught us, it's that life is unpredictable. And as we all slowly begin to return to 'normal' you may find yourself with some extra cash. Whether it be from a new job, a tax return, or even a stimulus check, here are a few smart moves for spending that extra coin. 
The Smart Splurge
Do you want to splurge on something you've always wanted, but couldn't afford until now? We totally understand. And dare we say, you deserve it. But, before you buy, consider a smart splurge.
A smart splurge is a purchase that retains or increases in value. But why is that so important? 
With a smart splurge, you'll feel confident and enjoy your purchase knowing that it also provides you with future security. Because your smart splurge retains or increases in value over time, it can easily be used to secure a pawn loan if you ever need cash in the future. Even better, your smart splurge can be used to secure as many pawn loans as you need. 
Top Four Smart Splurges
Gold, Silver, Diamonds & Gemstones
Custom design and make a piece of jewelry. Diamonds may be a girl's best friend, but don't forget about these top three colorful gems: rubies, blue sapphires, and emeralds!
Luxury and Vintage Luxury Handbags
Big names hold big value. Make a style (and investment) statement. 
Vintage Comics
Lately, nothing is hotter than the Marvel and DC Universe. Comics in mint condition have great value. So, go for it. Cosplay optional.
Pro Tools
Preferred brands like DeWalt, Bosch, Ridgid, and more hold their value. So,  invest in tools to complete a project or to start a side-hustle. Either way, you'll be happy you did! 
So there you have it. If you want to spend it, consider a smart splurge. It's a win-win for you- and your future! Shop any of the American Jewelry and Loan locations for unique finds! Detroit, Hazel Park, Pontiac, Southgate, and Lincoln Park.